Good day, RPG Town. Here comes my latest tileset; an medieval indoors for RMXP! This is a direct sequel to my world map tileset that you may have already seen. It is my aim to produce a comprehensive collection that is a viable alternative to the RTP and for the past 6 months I have been working on my second instalment. This is a 100% original indoor tileset, designed for castles and shops, rich and poor accommodation, stables, kitchens and even torture chambers.
I'll save the dialogue for later, however, and allow you to browse the screenshots.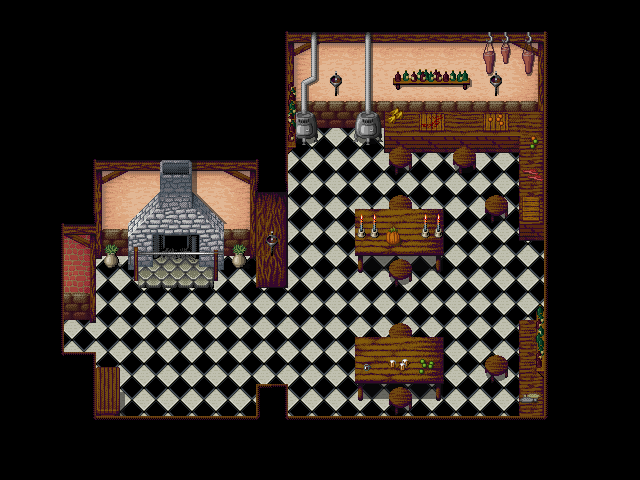 A quaint, cosy little kitchen.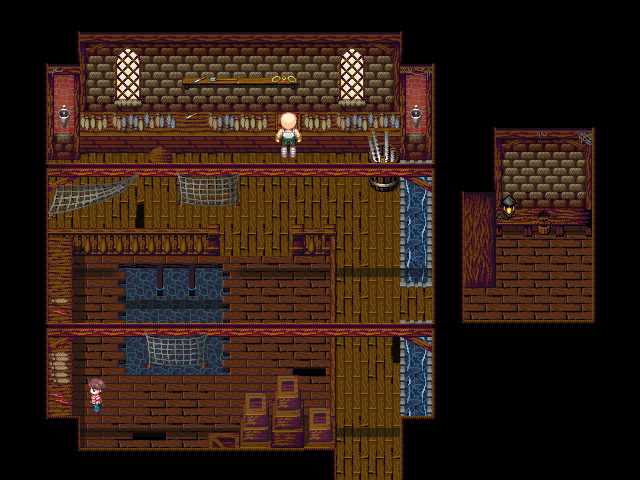 Not every shop has to sell items, armour or weapons...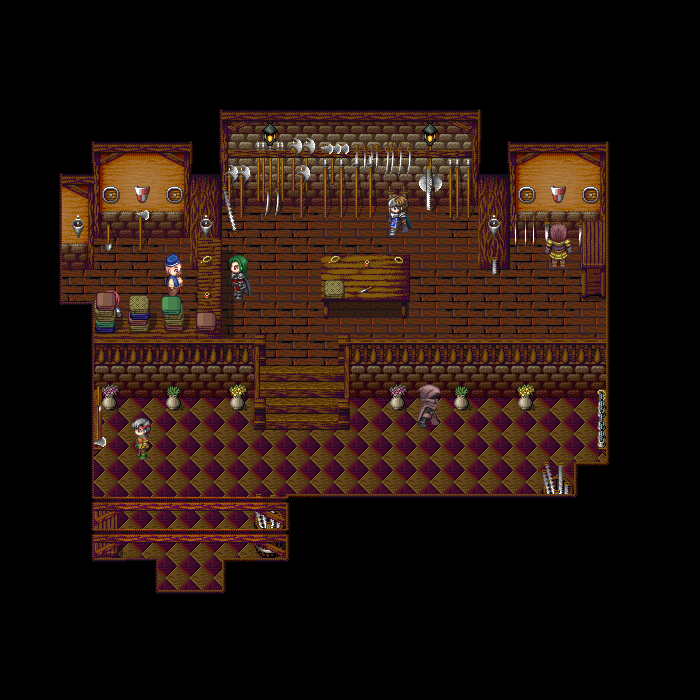 ...although a lot of them do.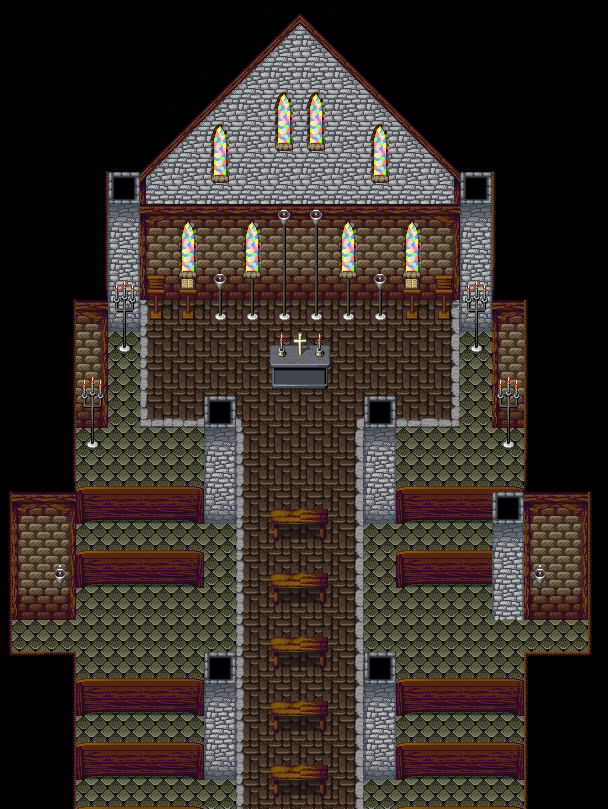 Religion played a big part in the oldern days, so churches should be commonplace.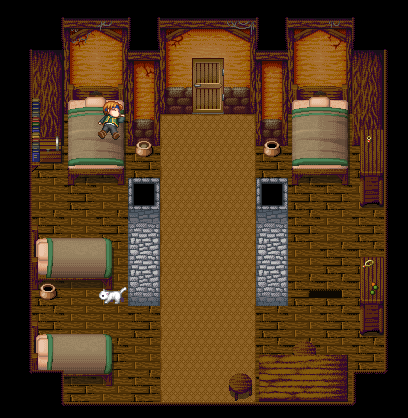 It's not exactly upper class, but he seems happy enough.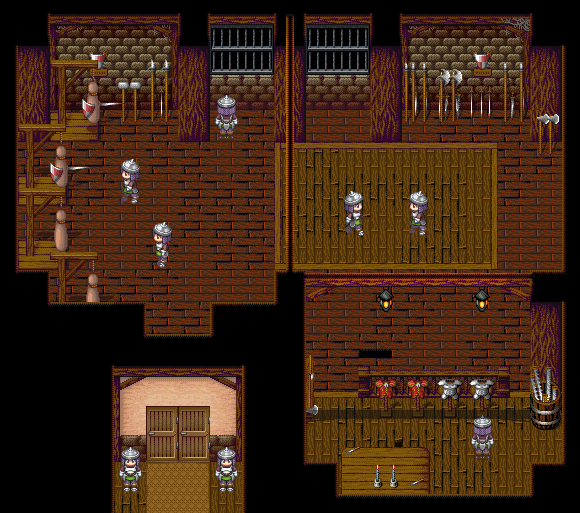 A typical training room for the armed guards. - excuse the black panorama background. I merely forgot to set it. Behind the bars can be whatever you want it to be.
With 2176 tiles, it is somewhat shorter than my world map tile set, which may come as a relief to some, although it still covers practically everything required for an entire project. It's significantly shorter due to there being far less repeated tiles, which again will come as a relief to some. If you spot anything that may be missing I am happy to produce add-ons. As with the previous instalment, this tile set is far too large to display here, being nearly 9000 pixels tall, so I will guide you once again to the download page. I've included a lengthier discussion on the set there, which you can read if you're interested in such things.
Finally, I've got to reiterate the terms and conditions associated with this set. These tile sets are completely freeware. I do not expect any mention in anybody's credits, nor do I require any other acknowledgement. It would be my joy to see these tiles used in a range of projects and that's all I need in return. Of course, if you do release a project using them, I'd be delighted to know about it (us pixel artists love to know our work is appreciated), but that's entirely up to you. However, I would ask that you do not attempt to take credit, in full or part, for my efforts; it would be awfully disappointing if someone tried to take credit they didn't deserve. You may edit the sets until your heart's content, but to claim they're entirely your own work is a cardinal sin. That is all part and parcel of any graphics work, though, obviously.
Additionally, though, this chipset is exclusive to RPG Palace. As a staff member, I've worked hard on this resource for the purposes of improving my site and increasing its prestige in the community in whatever ways are available to me. It shouldn't be inconvenient to anyone to visit RPG Palace to download the resource.
Enjoy.

©